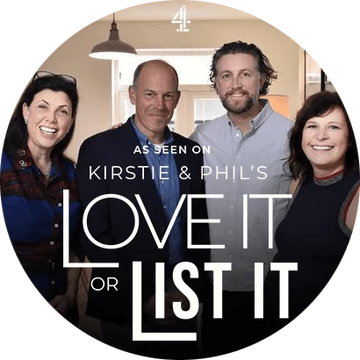 Peek Home Featured On
Kirstie & Phil's 'Love It Or List It'
Peek Home are delighted to have had our plans featured on Kirstie and Phil's primetime 'Love It Or List It' show on Channel 4!
When we launched Peek Home we described it as 'Love It Or List It' at the click of button… little did we know that our plans would be filmed on the actual Kirstie and Phil's 'Love It Or List It' only a few weeks later!
Peek Home were asked to draw up plans to help Suze and Mark visualise their next steps towards creating their dream space after deciding to list their previous home. You can watch the episode here.
Highly recommended
We recently moved home and had some ideas of how we could reconfigure our downstairs living space, but really weren't sure of how to pull this together into something that would work. From start to finish, our experience with the Peek team was a great one, with initial consideration given to what we wanted from our home, which was then transformed into a digital concept and plans and which also put forward some aspects that we hadn't previously considered. The concept drawings also enabled us to visualise the space, which included the house and a plan for the garden space. On the basis of this, we're really excited to plan ahead for our build and we highly recommend Peek to anyone considering or curious to explore how they can improve their home.
Mark & Suze, Cullercoats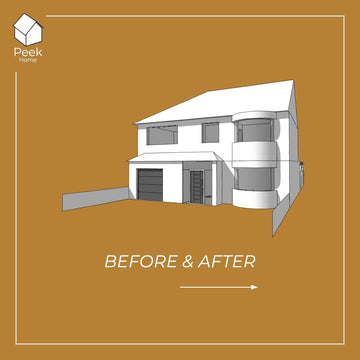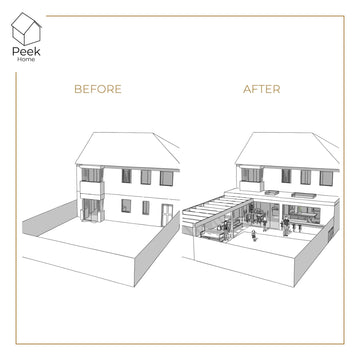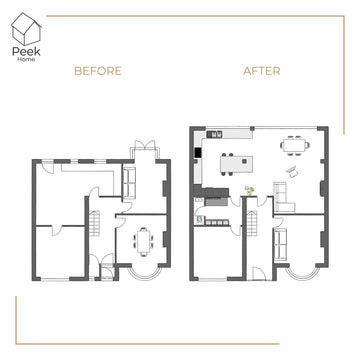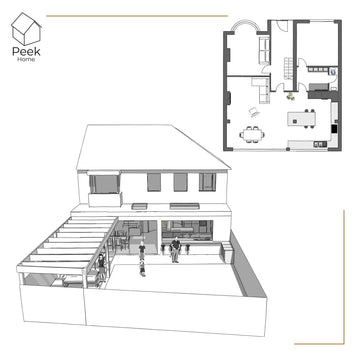 Peek Home In The Press: